KNIGHT THEATER at Levine at Levine Center for the Arts is located in uptown Charlotte at 430 S. TRYON STREET. Make a day out of seeing the ballet by discovering new restaurants, fun drinks or family friendly activities – all within walking distance of the theater!
GRAB A BITE TO EAT
Check out some of our favorite places to eat that are just minutes away and, if you want even more options, see what CHARLOTTE CENTER CITY PARTNERS recommends!
Mimosa Grill has consistently been named one of Charlotte's best restaurants since 1995. If you find yourself with tickets to one of our matinee performances, a brunch at Mimosa Grill is a must! On the corner of Tryon Street and Martin Luther King Jr. Blvd, its only .2 miles from the Knight Theater! Go ahead and CHECK OUT THEIR SUNDAY BRUNCH MENU.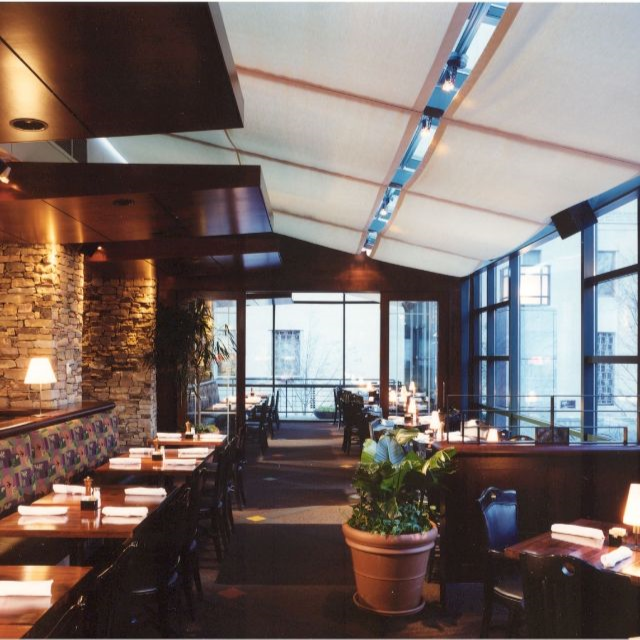 Photo from opentable.com
Located at 222 S Church St, Ink N Ivy is less than a 10 minute walk from the Knight Theater. Dressed up for a night out, or dressed down for a casual brunch, pair this American cuisine with any of our performances. Ink N Ivy offers both inside and outside garden seating, while serving everything from fancy cocktails, seafood at their raw bar and a  full brunch menu on Saturday and Sunday.

Photo from charlotte.inkanivy.com
DRINKS AND DESSERT
Here are some of our favorite places, or check out Charlotte Center City Partners to see their recommendations for WINE BARS and BARS OR PUBS.
Amélie's is an eclectic French bakery located at 380 S College St. – only a 7 minute walk from the theater! Whether you plan a breakfast before a matinee, grab coffee and some pastries after a show or meet friends to have dinner and drinks, Amélie's has it all!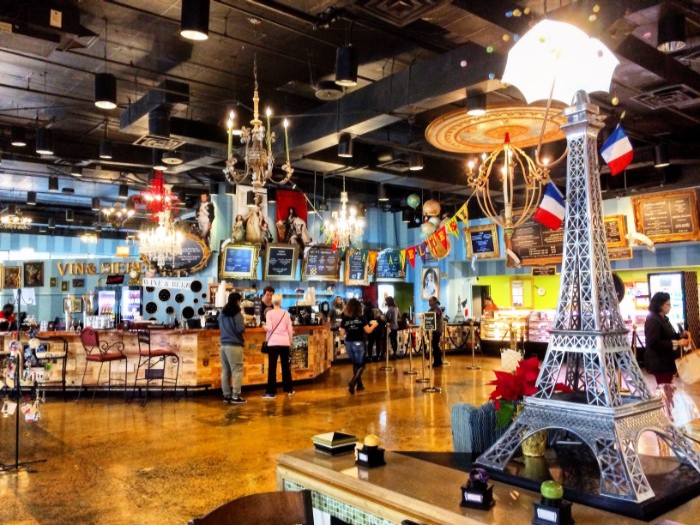 Photo from ameliesfrenchbakery.com
Not Just Coffee inside Packard Place is open 7AM-7PM 7 days a week. Its location – 222 S Church St #100 – is just two and a half blocks away from the Knight Theater. Enjoy any of of their specialty brewing options and relaxing atmosphere.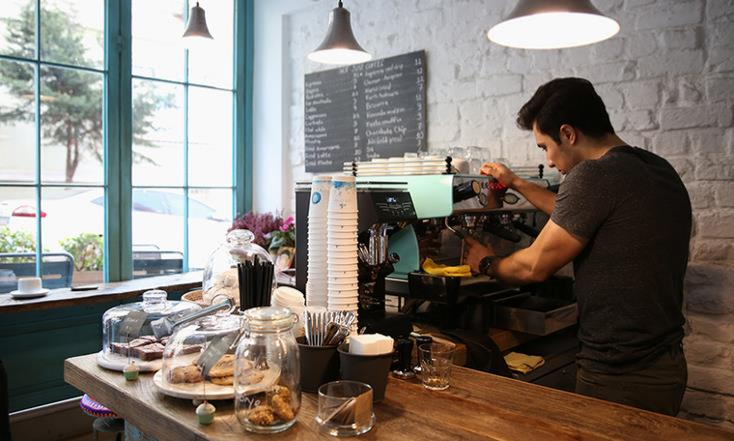 Photo from theguideistanbul.com
UPTOWN ACTIVITIES
Visit these Uptown must-see locations!
On 300 S Church St, see what's going on at Romare Bearden Park. Take a stroll or, if you visit after an evening showing, the multicolored waterfall is always a great photo op.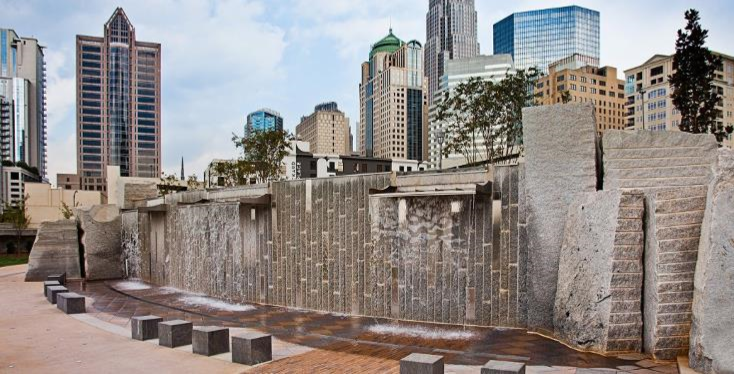 Photo from landdesign.com
Walk out the doors of the Knight Theater and your surrounded by culture! The Levine Center for the Arts – located at 550 S Tryon St – includes the BECHTLER MUSEUM OF MODERN ART, the HARVEY B. GANTT CENTER FOR AFRICAN-AMERICAN ARTS + CULTURE, the KNIGHT THEATER and the MINT MUSEUM UPTOWN. If you just cant get enough of art after spending a night at the ballet, be sure to stop by one of these locations. Discover even more culture by exploring other MUSEUMS around Charlotte.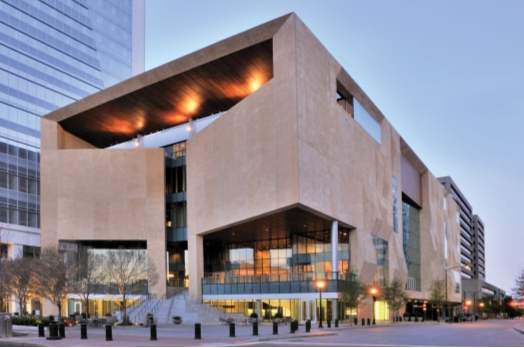 Photo from mintmuseum.org
Finding so much to do that you need some extra time? Uptown has plenty of options for ACCOMMODATIONS.