Want to see Charlotte Ballet but don't know who to bring? First, make sure they are available; INNOVATIVE WORKS runs now through February 17 right here at the Center for Dance. Then, get some inspiration from our friend AARON DODGE – fitness enthusiast and master of the bathroom mirror dance video – as he shares his not so traditional bro night.
BRO BONDING WITH AARON DODGE
"What does a typical bro day entail? Beers and most likely breweries. Call up your boys, head down to South End and you're on your way.
But not all Bro Days need to include 7 hours of drinking craft beer for it to be a good time. There are other options in the city.
This bro night, I headed to Charlotte Ballet. My roommate, Andy, joined in on the fun.
He works at the Bechtler Museum of Modern Art in Uptown, so I knew he'd appreciate the dancers for the artistry that the ballet is.
But wait, let's back up for a second.
You see, I've danced my whole life. No, not that kind of dance. Not classes 4 times a week, not professionally, not nothing. But dancing is what I do. And I do it mostly on my Instagram (shameless plug @AARON_DODGE). So when the opportunity to see Fall Works last November came, I had to take it.
This was my first in-person ballet experience. I was blown away by the choreography, by the sets and by the movements of each dancer. I was hooked.
So naturally, I attended The Nutcracker in December. Wow, so many costumes and apparently, I was supposed to cheer for a Rat King. I feel bad for my friends Erin and Katie, they needed to explain a lot during that show.
I returned in January for the opening of Innovative Works and brought Andy along for the ride. We arrived early and of course we had to get a picture outside before we headed in.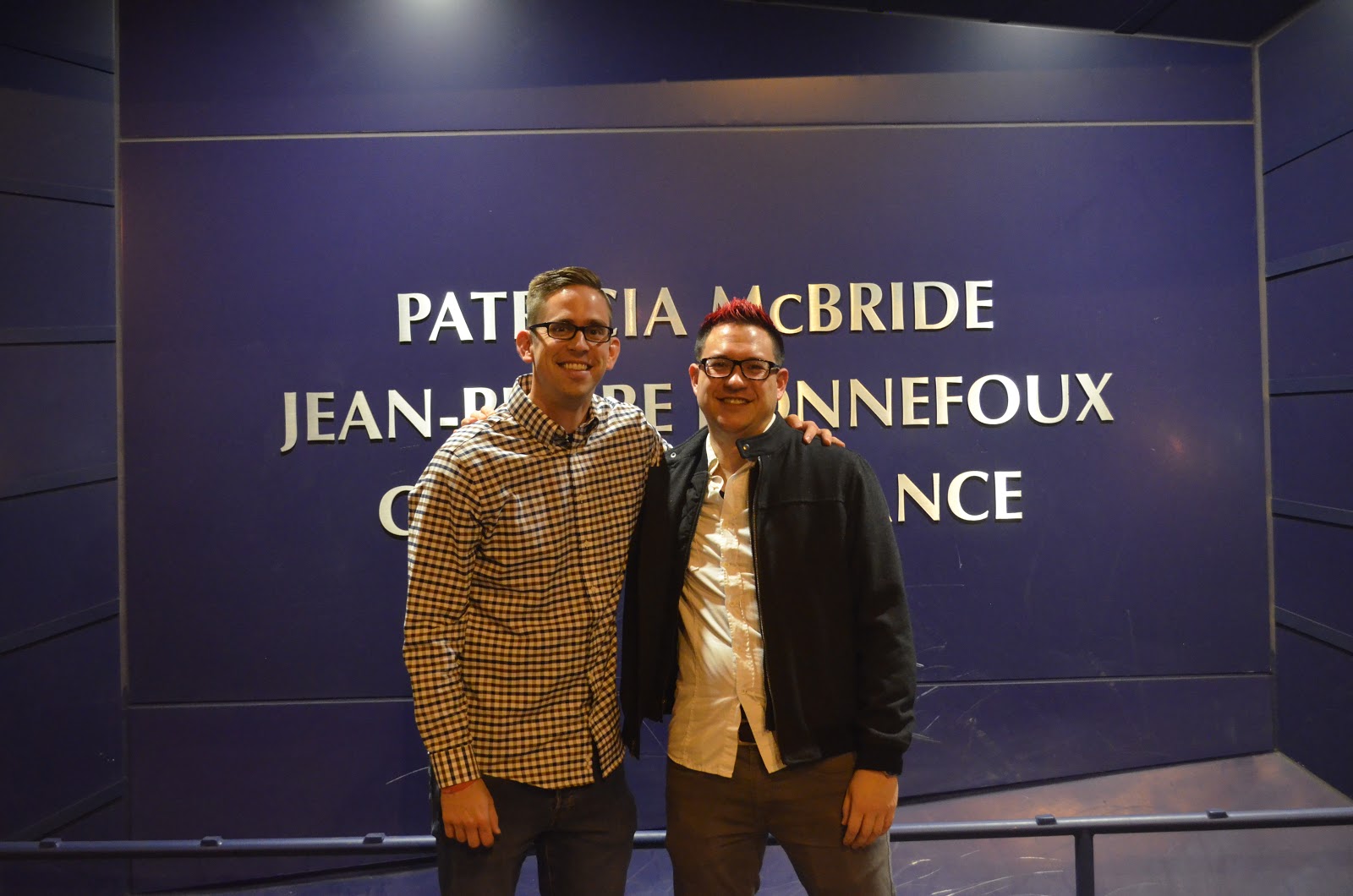 The first two shows I had seen (Fall Works and the Nutcracker) were at the Knight Theater and the Belk Theater, but Innovative Works is at Charlotte Ballet's Center for Dance. It's very intimate with only 200 seats. We grabbed a quick beverage and found our seats. Coming from a production background, I love that ALESSANDRA and MAURICEwelcomed the crowd on the video screen. We also heard from all three of the choreographers about the inspiration behind their pieces.
During intermission, we had to take a ballet inspired picture close to the stage. I have no idea what my pose is called; maybe one of the dancer can help me out with that one.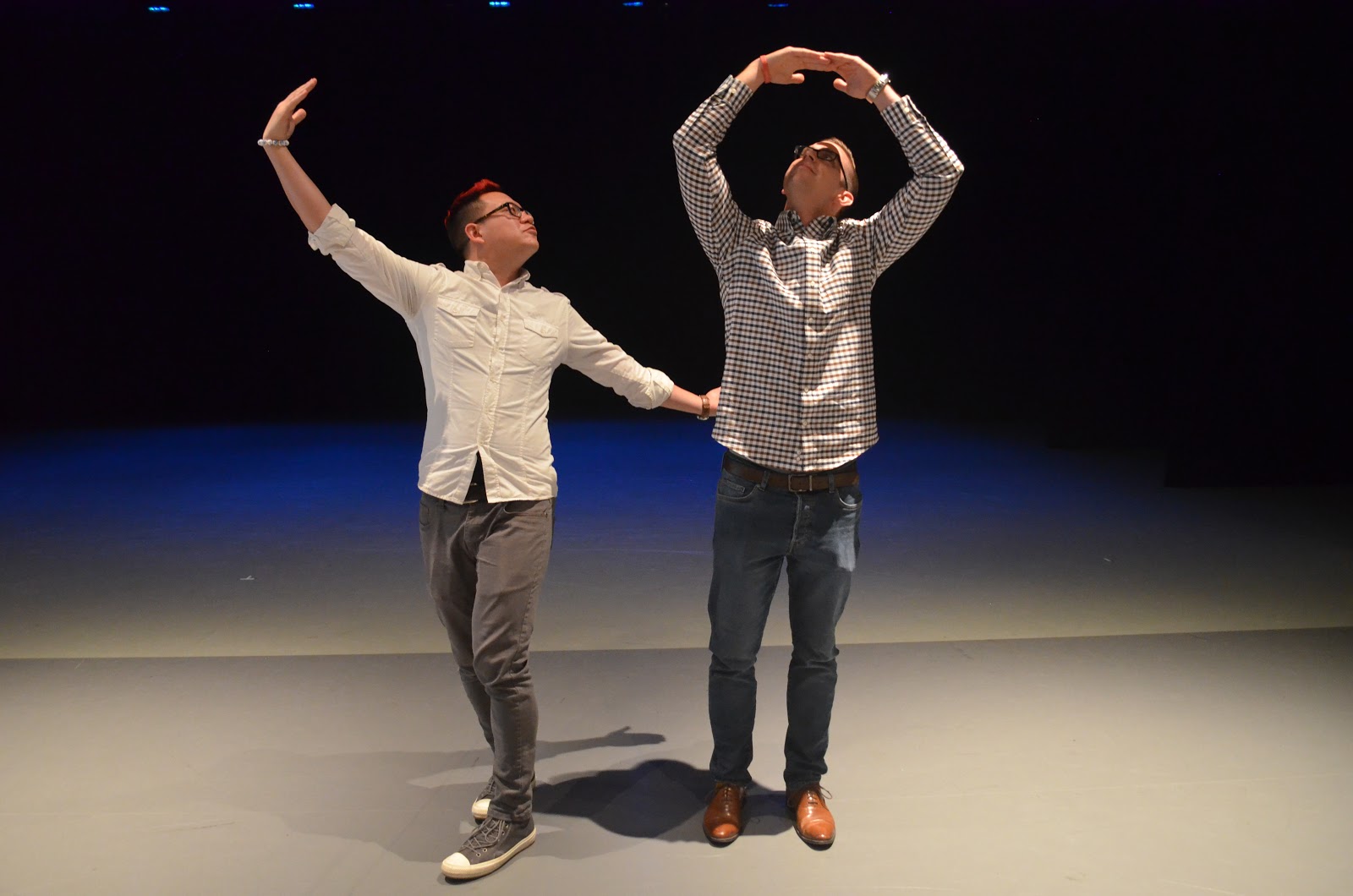 If you're looking for a breakdown of each piece and which one inspired me more and told the best story, I will just butcher the explanation. But here's my feedback:
Each section has its own personality and the music is amazing. There are a few good beats in there-  the folks behind me most likely got upset with my head bobbing back and forth.
It was great seeing some of the dancers after the event as they come out after to mingle with the audience members over some coffee and sweets. After connection through social media we've had with some Instagram contests – I've become pretty close to the dancers; so I was a super proud fan boy after the show.
From growing closer to them, I know what they go through on the daily with workouts, training, practice and nutrition.
Seeing them perform gives me so much joy. I was like the dad at a sporting event.
"Look see, that's Alex! Oh here comes Chelsea! Great move, Josh!" haha I'm hilarious.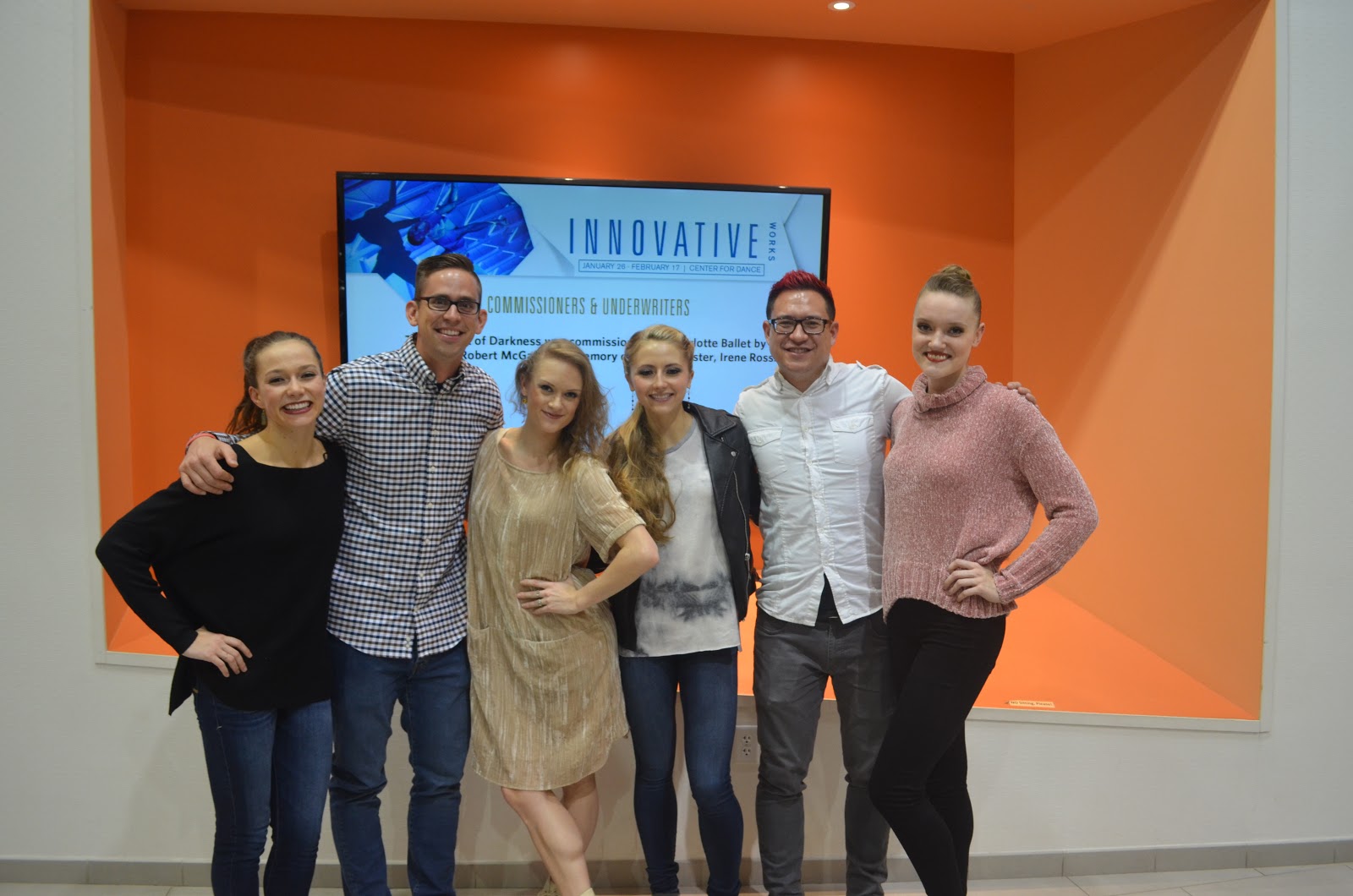 After seeing and chatting with the dancers, the night continued for Andy and I as we hit a few more events around Charlotte including an album release at Snug Harbor and a buddy's birthday party at VBGB.
Bros, you have multiple times to check out INNOVATIVE WORKSthis month and more future shows. It's a great way to get out and see what Charlotte has to offer while supporting our local arts scene. Let's be honest, the breweries aren't going anywhere."
We hope Aaron's bro night inspires you to create your own experiences at the ballet! Grab your go-to bestie or think about inviting someone new to Charlotte Ballet's INNOVATIVE WORKS. Get your TICKETS now!
All images provided by Aaron Dodge