FAMILY MATINEES ARE THE PERFECT INTRODUCTION TO CHARLOTTE BALL AND THE WORLD OF DANCE.
APPROPRIATE FOR ALL CHILDREN
Pre-show activities begin at 1 PM, followed by the performance at 2 PM. Attendees must purchase Regular priced tickets for adults attending. Ticket orders will be checked before printing. Child tickets are only $15 for Fall Works and Spring Works!
SPECIAL PRE-SHOW ACTIVITIES
Special pre-show activities related to the performance to educate children on concepts they will see in the ballet.
Children's tickets are available for Fall Works and Spring Works. Other performances do not offer child pricing.
SPECIAL THANKS TO THE LEON LEVINE FOUNDATION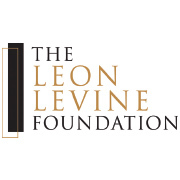 Thanks to the continued support of The Leon Levine Foundation, funding will support our initiative designed to bring more families to Charlotte Ballet performances with special educational experiences and lower ticket prices for children.